Lunar New Year is right around the corner! This is a time of celebration with family and friends and fresh starts for millions of people. As half of the world gets ready to welcome in the year of the dog, you too can join in on the festivities by reading any one of these books by amazing Asian authors.
My Lesbian Experience with Loneliness by Kabi Nagata
Equal parts humorous and heart-breaking, this autobiographical manga takes readers on the journey with Nagata as she navigates her mental illness, relationships, and sexuality. A sequel is slated for a June 2018 release.
Crazy Rich Asians by Kevin Kwan
Meeting your significant other's family for the first time is nerve wracking enough, but when your boyfriend's family is among the top ten richest in Asia, things get intense fast. This best seller is the basis for the upcoming movie of the same starring Constance Wu and Henry Golding.
Fresh Off the Boat by Eddie Huang
The hit TV show of the same name is based on an autobiography by chef Eddie Huang. Huang's memoir takes readers from his childhood with his Taiwanese immigrant parents through his career failures to his long-awaited success in his bao restaurant.
American Born Chinese by Gene Luen Yang
Yang weaves a three-part tale that incorporates the myth of the Monkey King into the narrative of Jin Wang, a second-generation Chinese boy who struggles with racism and his own identity after his move to a mostly white school.
To All the Boys I've Loved Before by Jenny Han
Aah, the relatable pains of high school romance. The first book of this trilogy details the events after a worst case scenario: all the private love letters Lara Jean has written gets mailed out to all the boys she has ever had a crush on.
The Refugees by Viet Thanh Nguyen
Following up his Pulitzer Prize winning book The Sympathizer, Nguyen returns with this new selection of stories written over a twenty-year period. His stories about immigration, trauma, family, and love come to us at a time when we needed it the most.
Pachinko by Min Jin Lee
This New York Times bestseller follows a Korean family through several generations as they cope with family upheaval, a move to Japan, and the constant struggles to assimilate to a culture that treats them as perpetual foreigners.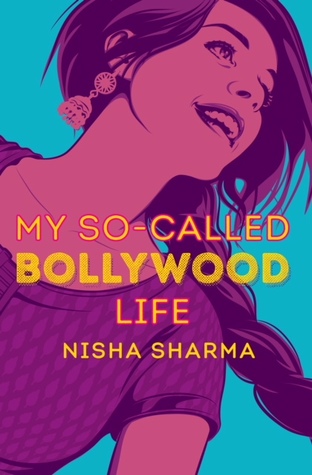 My So-Called Bollywood Life by Nisha Sharma
This charming young adult novel features three of the best things in the world: Bollywood movies, eighties pop culture, and romance novels.
Sugar and Salt by Ninotchka Rosca
Short and simple, but by no means frivolous. This fable centers around the role of sugar and salt in Filipino history and as well as the importance of Filipina women through the period of colonial oppression.
This Way to the Sugar by Hieu M. Nguyen
Nguyen's debut poetry collection captures a multi-faceted American experience. From race and culture to sexuality and haunting memories, each carefully crafted word delivers heavy emotions and imagery. Nguyen's heavily-anticipated upcoming book Not Here will be released in April 2018.
Cindy Nguyen-Pham, intern